One Leaf, Two Leaves, Count with Me!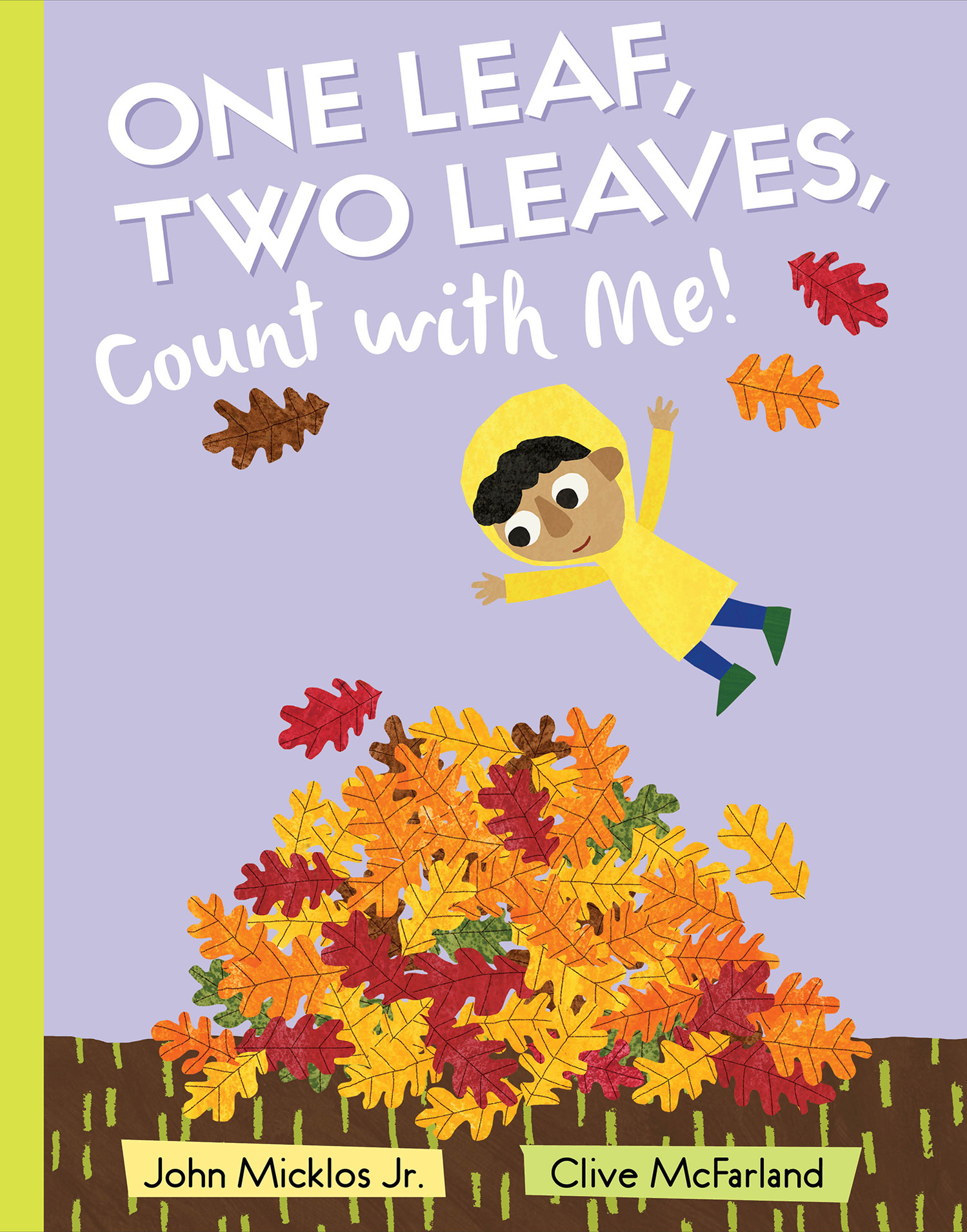 Air grows chilly, whistling winds. Leaves change colors, Fall begins!
Count your way through the seasons! In spring, the tree's leaves appear, one by one. By summer, there's a glorious canopy. And when autumn winds blow, leaves fly from the tree, one after another, leading us into winter.
This playful counting book shares the colorful highlights of the four seasons in charming illustrations. There's a world of activity to spy in and around this beautiful tree as the wild creatures, and one little boy, celebrate the cycles of nature.
"Micklos's punchy rhymes and McFarland's bold artwork create a breezy counting tale that encourages readers to observe subtle changes in the world around them." — Publishers Weekly
"A first purchase with important connections to early mathematical learning and natural science. "—School Library Journal STARRED REVIEW
"This is a book for all seasons, but it evokes such a wonderful feeling of autumn, that like the young boy who rejoices in the living treasures of his own front yard, you might just want to rake a pile of leaves and jump in, too!"—The Children's Writers Guild

Selected for Dolly Parton's Imagination Library